USA Rail Terminals is the Gulf Coast's premier partner for rail transportation and storage. USA Rail offers customers railcar storage, switching, transloading and cleaning services across two rail terminals strategically located in the fast-growing industrial centers of Port Arthur, Texas, and West Baton Rouge, Louisiana.
With over 1,600 combined railcar storage spots, access to UP and KCS Railroads, and a firm commitment to safety and customer service, USA Rail Terminals helps the leading names in Gulf Coast industry transport and store their products.
USA Rail was acquired in July 2020 by Alpenglow Rail. Based in Denver, Colorado, Alpenglow Rail focuses on investing in, developing, and managing freight rail businesses, and related transportation assets across North America.
Gulf Coast Terminals with
Rail Storage and Transport Solutions
Strategic Location
Rail terminals within the heart of the Baton Rouge, LA and Port Arthur, TX industrial markets.
Diverse Service Offering
Railcar storage, switching, transloading, cleaning and more
Heavy Industrial Zoned
Over 204 acres of land with options to support large scale expansion and industrial development
Access to Two Class I Railroads
Access to the Union Pacific (Baton Rouge) and Kansas City Southern (Port Arthur) railroads
Unrivaled Safety
Since its inception, no loss time injuries nor material spills
Greenfield Development
Experts in land acquisition, design and the development of new rail terminals in new markets
USA Rail owns two rail terminals strategically positioned in key Gulf Coast markets, surrounded by leading names in refining and petrochemicals. With rail terminals located in Port Arthur, Texas and Baton Rouge, Louisiana, and a third terminal coming soon, USA Rail has a unique ability to help Gulf Coast industry improve their supply chain.
USA Rail Baton Rouge is a 153-acre heavy industrial zoned facility located in West Baton Rouge on the west bank of the Mississippi River. It is served by the UP Railroad and is distinctively positioned within the heart of the West Baton Rouge to New Orleans industrial corridor.
USA Rail Baton Rouge has over 600 railcar storage spots with room to expand, switches over 15,000 carloads per year, and provides a diverse service offering.
read more
USA Rail Port Arthur is a 51-acre heavy industrial zoned site located off of HWY 73, strategically located within the Beaumont and Port Arthur, Texas refinery and petrochemical complex.
USA Rail Port Arthur is served by KCS Railroad, has over 1,000 railcar storage spots with room to expand, switches over 15,000 carloads per year, and provides a full suite of rail services to a blue chip customer base.
read more
Best-in-class Rail Services
Railcar Switching
Through a well maintained fleet of locomotives and highly trained operating team, USA Rail places all outbound cars in the exact order our customers specify, guaranteeing on-time car-by-number delivery. With our complete, turnkey switching services, you can experience higher efficiencies, unrivaled safety, and better service.
Railcar Storage
With over 1,600 railcar storage spots and room to expand, USA Rail provides optionality to industrial rail users and plays a pivotal role in the supply chain. With terminals in key Gulf Coast markets, and access to the UP and KCS Railroads, customers can store their cars using their class one partner and market of choice.
Transloading
Transloading capabilities are in high demand for first and last mile delivery. USA Rail provides transloading services to transfer dry bulk and liquid bulk commodities from rail to truck and truck to rail. The USA Rail team are experts in safely handling hazardous materials, project cargo, and many different commodities.
Railcar Cleaning & Repair
USA Rail has railcar cleaning infrastructure in place to offer railcar washouts and drying services for several different types of railcars and commodities. We also handle heavy heel cleanouts and black light cleaning for cars coming off lease. USA Rail sites offer full service railcar repair in partnership with third parties.
To speak to our rail experts in the Gulf Coast
Port Arthur is often characterized as being open for business. These days, business is just booming in the city. And it's asking for locals to help fill jobs. Port Arthur received major industry news Tuesday with the announcement of a $130 million multi-modal...
read more
Loup Logistics Certified Vendor
USA Rail Terminals has been named a 2020 Loup Select Connect facility. This designation signifies our status as a preferred member of the Loup Logistics network.
USA Rail Terminals was chosen based on our successful track record with Loup (and formerly UPDS) as well as key-value metrics such as service and facilities capabilities, safety record, and submitted rate matrix.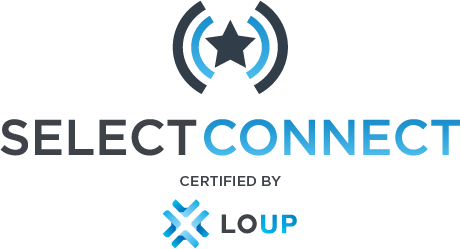 Let us prove what we can do for your company's rail operations bottom line. Call or email us to discuss railcar storage, transloading, and other services we provide.