Accomplish rail projects in the safest, best-designed, most economical and timely manner.
USA Rail Terminals (USART) is led by rail veterans with over 100 years combined experience in the rail industry.
Mr. Roth is a co-founder of USA Rail Terminal, LLC where he leads the company's sales, marketing and business development efforts. Prior to forming USA Rail Terminals, he was Vice-President of Construction and Special Projects for Frac Tech Services and FTS International LLC. Mr. Roth has more than 26 years of experience in engineering, construction management and operations management. Mr. Roth has had Senior Managerial oversight of engineering consultant selection, fee negotiation and contract development of many multimillion dollar projects including rail facilities projects in Wilburton OK, Elk City OK, Monahans TX, Readfield WI, Tomah WI, Pleasanton TX, Washington PA, Williamsport PA, Burlington ND. Mr. Roth holds a Bachelor of Business Administration from McMurry University and a Masters of Aeronautical Science from Embry Riddle Aeronautical University.
Danny Allison is the General Manager of Rail Operations Support. Mr. Allison is responsible for the design and analysis of each project from an operational stand point.
With over 32 years of experience in the rail industry while employed with Southern Pacific Transportation/Union Pacific Railroad, Mr. Allison was responsible for terminal operations in areas such as San Antonio, TX, Livonia, LA, New Braunfels, TX, and Beaumont, TX.
Mr. Allison also served as the General Manager for the TXNW located in Sunray, TX as well as its sister company, the TXGN, located in Gonzales, TX.
* Railcar capacity is derived from existing availability and rail under construction.
"Opportunities don't happen. You create them."
find out what we can do for you
Provide unparalleled build-to-suit rail design, construction and operations. Most importantly, our Mission is encompassed by Safety. We view safety as our most important obligation to our employees and customers. We employ a 3rd party safety consultant to provide our training, manuals and audits including substance abuse screening and compliance to Customer safety requirements. We are experienced with in-plant safety requirements and standards of conduct.
Develop long term business relationships with large Corporations by financing and constructing rail assets that will provide a solution to our Customer and a profitable return to USART.
USART provides senior management and oversight of its rail projects and assets. It also oversees all financial investments, contract administration and Customer relations. Our in-house capabilities include management, accounting, legal and administration.
Regional Railcar storage Facilities
Loup Logistics Certified Vendor
USA Rail Terminals has been named a 2020 Loup Select Connect facility. This designation signifies our status as a preferred member of the Loup Logistics network.
USA Rail Terminals was chosen based on our successful track record with Loup (and formerly UPDS) as well as key-value metrics such as service and facilities capabilities, safety record, and submitted rate matrix.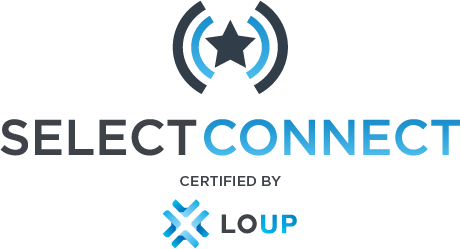 Let us prove what we can do for your company's rail operations bottom line. Call or email us to discuss railcar storage, transloading, and other services we provide.
Click/Tap to Connect
(325) 669-8926