Port Arthur Rail Terminal
Port Arthur Rail Terminal is the newest addition to the USA Rail Terminals, LLC (USART) rail storage terminals portfolio, and is served by the Kansas City Railroad. This terminal offers 940 spots of rail car storage, and the ability to transload from/to truck or rail. With easy access to HWY 73, connection to Interstate 10 east or west is quick and easy. Port Arthur offers short-term and long-term storage opportunities in a highly desirable location.
Please call us at (325) 669-8925 or contact us to find out more regarding this rail facility and the options available to your company.


Railcar Terminal Services


Class I Served – Kansas City Southern Railroad
Designed for Unit Train and Manifest Freight Shipping and Receiving
940 Railcar Designed Storage Capacity
Various Size Acreage Parcels Available For Sale or Lease
USART can provide switch and track installation on available property
USART can provide buildings and improvements to available property
(as required by Customer)
USART can provide Customer Project Design and Construction Project Management to Customer by separate agreement

Dedicated Onsite Switching Crews and Services
Trans-loading Services available by Separate Contract
Easy Access To/From LA Highway 1S, Interstate Highway System and River Transportation
"Opportunities don't happen. You create them."
find out what we can do for you
ready to jump on board? get a quote
Loup Logistics Certified Vendor
USA Rail Terminals has been named a 2020 Loup Select Connect facility. This designation signifies our status as a preferred member of the Loup Logistics network.
USA Rail Terminals was chosen based on our successful track record with Loup (and formerly UPDS) as well as key-value metrics such as service and facilities capabilities, safety record, and submitted rate matrix.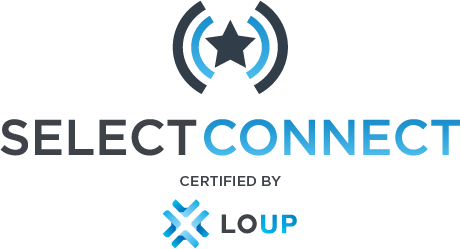 Let us prove what we can do for your company's rail operations bottom line. Call or email us to discuss railcar storage, transloading, and other services we provide.
Click/Tap to Connect
(325) 669-8926